< News / Biography >

On the 3rd of December the Swedish Soprano saxophone player, Anders Paulsson, gave the last concert of his long term project, ¨Solitary Poems¨ , in which he asked several composers to write solo pieces during the Corona pandemic. One of the pieces premiered was ¨Splendid Isolation¨, dedicated to Anders Paulsson:
On Thursday October 6th the Cello Concerto was performed again by Amalie Stalheim, The Stockholm Royal Philharmonic Orchestra, conducted by Patrik Ringborg.

The complete concert can be seen at
Konserthuset Play


The Cello Concerto was awarded the Swedish Music Publisher Association Prize for the best music work for large ensemble 2020 on Friday.
Here's a short excerpt from the second movement, a musique funebre dedicated to the victims of terrorism especially the two Scandinavian women who was killed by Isis-terrorists in Marocko in 2018, but also to other innocent victims of terrorism.





Despite the pandemic situation the Concerto for Contrabasso and orchestra, "Lost Birds" will be premiered on Dec. 11 in Kiev by the eminent soloist, Niek de Groot and the Kyiev Symphony Orchestra, conducted by Luigi Gaggero.
Here's the program note:
The Concerto ¨Lost Birds¨ was composed in 2018 and commissioned by the eminent soloist, Niek de Groot. The title was inspired by the sound of the Contrabass and its rare role as a solo instrument in a concert, but also inspired by the
opening track
of the King Crimson album, ¨
Islands
¨, a favourite music of my youth.
Each of the moments is dedicated to some extinct bird species, which is portrayed in the three movements; the
Dodo bird
(Raphus cucullatus) in the first movement and the
Kauai-oo Bird
(Moho braccatus) in the second movement, which is based on the
recording
of the last male's mating call in 1987.
In the third movement the gigantic
Moa Bird
(Dinornithidae) is portrayed.
The special character and the nature of melancholy of the sound of the Contrabass suited well for these portraits.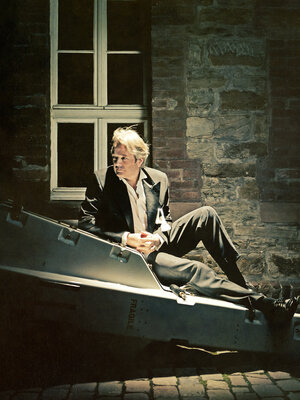 Niek de Groot
On Feb.13th, the world premiere of the Cello Concerto, commissioned by the Swedish Radio P2 and written for the soloist, Amalie Stalheim, at Malmö Live, with the Malmö Symphony Orchestra, conducted by Patrik Ringborg.
From the rehearsal:
fr. 1st. mov.:
fr. 3rd. mov.: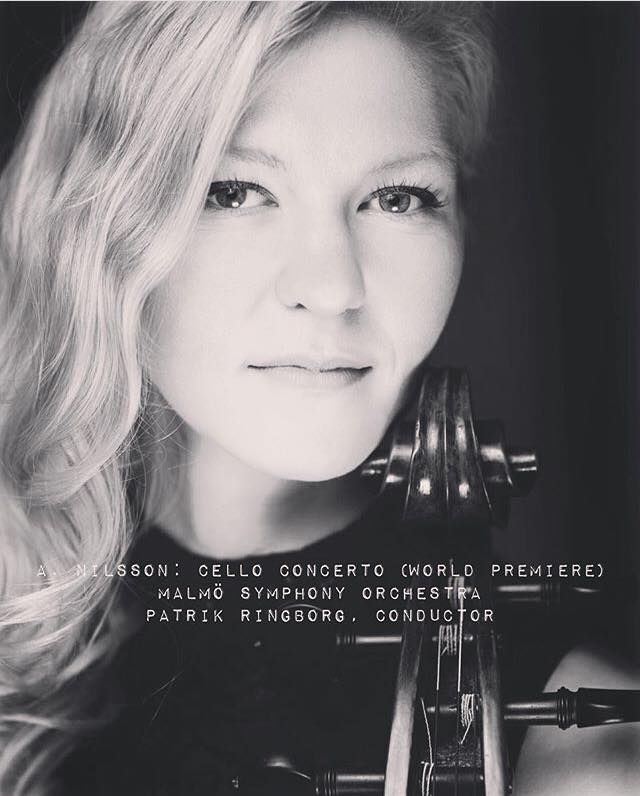 A top review of the new CD by Martin Nyström, Dagens Nyheter:


"Cd-review: one of the foremost Swedish symphonies ever written:
Västerås Sinfonietta makes pure magic of Anders Nilsson's orgiastically flowing fourth symphony. But the composer also shows his strength in a playful piano concert, a suite of the opera about Zarah Leander.
Martin Nyström
CONTEMPORARY CLASSICAL
Anders Nilsson
"Orchestral works"
Eva Ollikainen, Martin Sturfält, Västerås Sinfonietta and many others
(dB productions / Naxos)
It's always a pleasure to hear a new work by Anders Nilsson. In what genre it may be. In everything from smaller solo pieces to large-scale opera, one is struck by an incredibly good composer. And the works on this full-featured CD are no exceptions. Here we hear the exciting springy and playful Piano concert, the decidedly lucky and aggressively marching "Zarah Suite" of the opera about Zarah Leander and the Franz Liszt-owning "Chaconne" for solo piano.
But above all, we get his organically flowing fourth symphony from 2016 with its wonderfully rising four-tone theme that wanders from horizon to horizon, and as Västerås symphony under Eva Ollikainen makes pure magic. This has to be one of the premier Swedish symphonies that have been made.¨
A new CD released today, Feb.16 2018, from dBProductions with the Fourth Symphony and other works: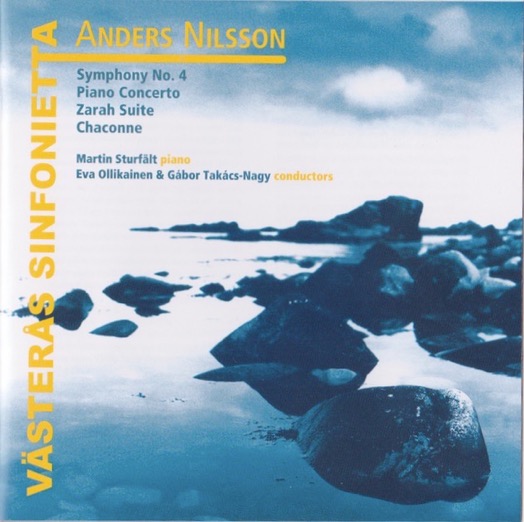 WORLD PREMIERE!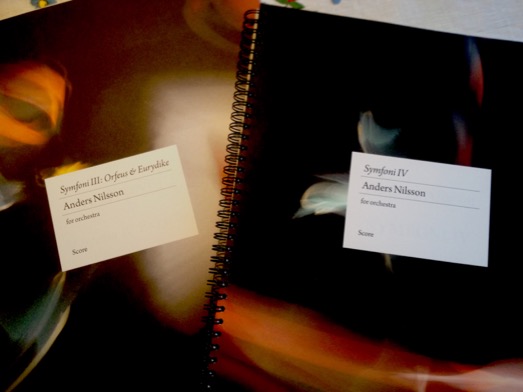 TWO NEW SYMPHONIES, COMPOSED WITHIN ONE-AND-A-HALF YEAR, TO BE PREMIERED WITHIN A HALF A YEAR:
The season 2016-17 will see Anders Nilsson as featured composer at the
Västerås Sinfonietta
and the following pieces will be performed:
Zarah-svit
in Västerås at Sept. 8th and in Sala on the 9th at 7 pm. The Västerås Sinfonietta conducted by Simon Crawford-Phillips
The Piano Concerto
on Jan. 26th 2017 with Martin Sturfält, piano and Gábor Takács Nagy, conductor.
and the world premiere of
Symphony IV
on March 9th with Eva Ollikainen, conductor..
The world premiere of
Symfoni III
took place in Umeå by the NorrlandsOperans symfoniorkester on Nov. 24th, conducted by James Feddeck. The symphony received overwhelming standing ovations by the audience.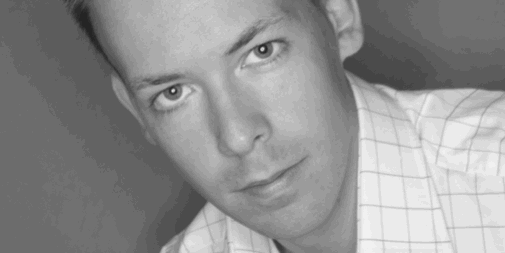 Martin Sturfält
will perform Chaconne for piano:
13/8 Ateljé 42 kammarmusikfestival
21/8 Gothenburgs piano festival, final concert
25/8 Dumfries, Skottland
27/8 Lenham, Kent, England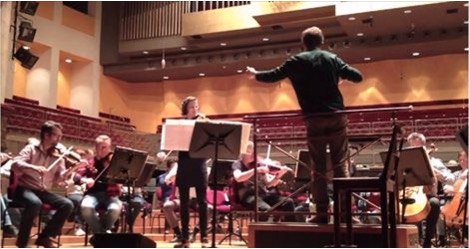 On April 14 the Violin Concerto will be performed for the fourth time since it was premiered 2013. This time the venue is at Uppsala Konsert & Kongress, with the Uppsala Chamber Orchestra,
Cecilia Zilliacus, soloist (who also premiered the concerto) and conducted by Marcello Mottadelli:
Tickets and info here:
http://www.ukk.se/konserter/kalendarium/2016/uppsala-kammarorkester-violinkonsert-14-april/


On September 5th 2015 the swedish pianist Martin Sturfält premiered ¨Chaconne¨, a piece written for him, on a pianomaraton at the Concert Hall in Stockholm, at 2 pm. Here's what he wrote about the piece in his blogg:
¨
The piece in question is called
Chaconne
and was commissioned by me from Swedish composer Anders Nilsson. Anders has written two works for solo piano before, and me and my colleagues widely recognize those as some of the best music written for piano in Sweden in the last few decades. Those works were both composed more than 20 years ago, and despite their success we have had to wait a long time for another piano work from Anders' pen... until NOW! Personally I can hardly wait to present this new piece to the public, and I have just come far enough in the learning process to finally hear it properly myself, and just as I suspected we are faced with some powerful and beautiful music. So, be there on the 5th September!
¨
http://juniperhillpianist.blogspot.se/2015/08/chaconne.html
In March 2015: The Violin Concerto received standing ovations when it was performed for the second time since it's succesful world premiere, May 2013. With the same soloist, Cecilia Zilliacus, and with the Västerås Symphony Orchestra and Fredric Burstedt. conductor this performance took place at the Västerås Concert Hall.
Here's a video from the rehearsal before the premiere, 2013:
New on CD!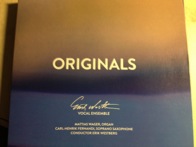 On the newly released CD in October (2014), with the Erik Westberg Vocal Ensemble, performing works commissioned for them, there is also the world premiere recording of ¨Lux Aeterna¨. It is based on an earlier piece, ¨Aria¨ (1988) for soprano and organ, but was transformed and extended for choir and soprano saxophone. Lux Aeterna was premiered during a tour in Brazil 1995 by the Vocal Ensemble, Mattias Wager, organ and Anders Paulsson, soprano saxophone. However, on this recording the soprano saxophone part is performed by Carl Henrik Fernandi.
Soon available on iTunes Album: ¨Originals¨ with Erik Westberg Vocal Ensemble.


On Sept. 13 ¨Miniatures¨ will be premiered at the Royal Festival Concerts at the Royal Palace in Stockholm, by Nils Erik Sparf, violin, Emil Jonason, clarinet, David Härenstam, guitar, Andreas Brantelid, cello and Peter Friis-Johansson, piano. The premiere will also be repeated on Sunday 14th.

In January the end of Symphony no. II - Symphonic Dances - was televised with the Swedish Radio Symphony Orch. Paul Daniels, cond.: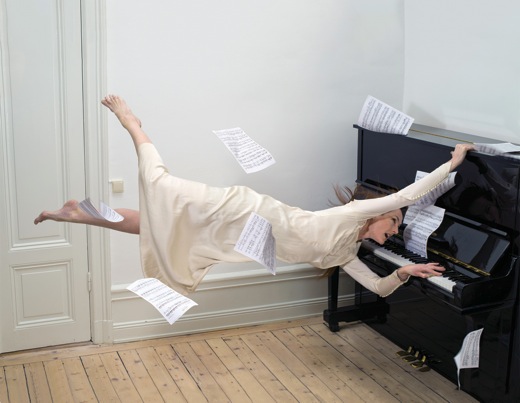 WORLD PREMIERE!
¨KIRA - In the house where I live¨, which the composer Anders Nilsson has written for Charlotte Engelkes, with lyrics by Sophie Holgersson and Engelkes, was premiered by Charlotte Engelkes and 13 musicians from Västerås Sinfonietta. The premiere in the Västerås Concert Hall on October 10 was followed by performances in Sala and Uppsala, October 12 and 13.
The plot of ¨KIRA - In the house where I live¨ is positioned to a house with former rental apartments which has been reconstituted into condominiums in a large Swedish city. However, the house has one remaining tenant who plays Schubert at a high volume. There is a night girl waiting in her window on someone who never comes. There's the man opposite, a jobless ghost and mean calculating condominium chairman.
Charlotte Engelkes makes herself all the roles. Artist duo Performing Pictures stands for multimedia set design and costume.
- KIRA is a short opera for tall woman, half Sinfonietta and a whole house, says Charlotte Engelkes. A contemporary fairy tale about what can happen to the human community and good neighbour spirit when the public becomes private. A visual and wayward performance with humour in a new Swedish musical drama.
KIRA - In the house where I live
Starring: Charlotte Engelkes
Music: Anders Nilsson
Concept and text: Charlotte Engelkes, Sophie Holgersson
Scene Image, video installation, costume: Performing Pictures

The Violin Concerto was premiered on May 22 & 23 maj by Cecilia Zilliacus, Daniel Blendulf, conducting the Royal Philharmonic Orchestra in Stockholm.
It's possible to listening to a radio recording until Oct. 5th.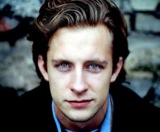 The Concerto was warmly received by a moved audience and the critics talked about that ¨this Violin Concerto is indeed worth to find it ways out in the world.¨
From the rearsals:
During the first concert night of the Nordic Music Days, an annual festival with contemporary music from the Nordic countries, the ¨Urworte. Orphisch¨ (Goethe) was performed twice by the Eric Ericson´s Chamber Choir, cond. Fredrik Malmberg.
Wednesday 10th October at 8.45 and 9.30 pm
At the Musikaliska, Nybrokajen 11, Stockholm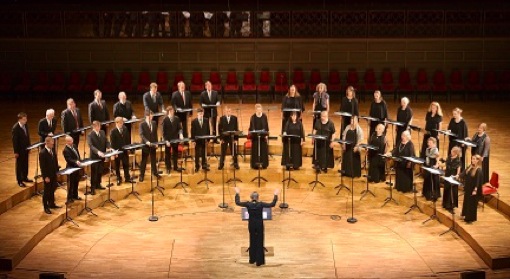 The opera ¨Zarah¨, about the swedish movie star, Zarah Leander, who made her career in Germany during the Nazi regime, premiered as a film version. ¨Zarah¨ was a great success in 2007 at Folkoperan and was seen by more than 25.000 during 52 performances. This film was originally made only for documentation but it is now enhanced and premiered during the Culture Festival in Köping in April 2012: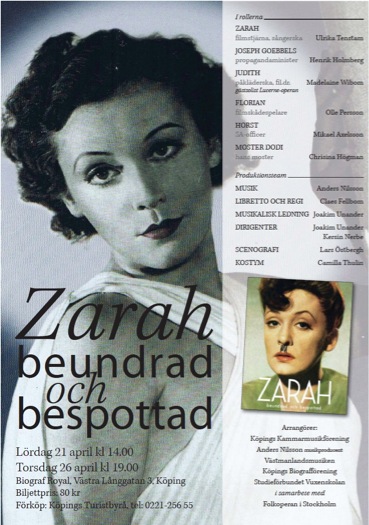 11.11.11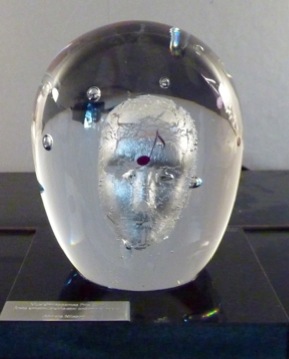 The Swedish Music Publishers Association has awarded REQUIEM with the prize "The most significant contemporary music work of the year" in category opera, works for larger ensembles.
This is the second time this year Requiem is awarded. Last time it was by the Music Association in Stockholm.
Below two excerpts from Requiem:
From the end of Libera me (Tremens factus) into the beginning of Offertory: Jesu Christe:
The last movement from Requiem - Lux aeterna: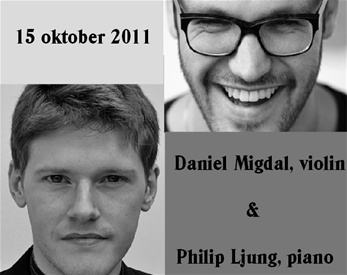 Sonat för violin och piano will be performed at Ateljé 42 in Stjärnhov, on Saturday Oct. 15 and in Södertälje d. 22/10.
New CD released with the Uppsala Chamber Soloists, performing ¨Autumn¨ for string sextet (2004). Phono Suecia PSCD 190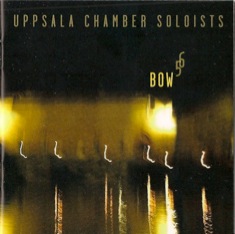 Listen to an excerpt here

The Music Association in Stockholm has decided to award Anders Nilsson for his Requiem. Requiem was premiered in November 2010 at two concerts in Uppsala Concert Hall and in Saint Jacob's Church in Stockholm. On both occasions Requiem was well received by standing ovations from a moved audience.
Requiem was premiered by Olle Persson, bar., S:t Jacobs Chamber choir and S:t Clara's Motet choir (choir master: Gary Graden), Uppsala Chamber Orchestra, cond. Paul Mägi. Requiem was commissioned by Musik in Uppland.

On April 7th the pianist Martin Sturfält will perform the Piano concerto with the Swedish Chamber Orchestra, conducted by David Björkman in Örebro Concert Hall at 7 pm.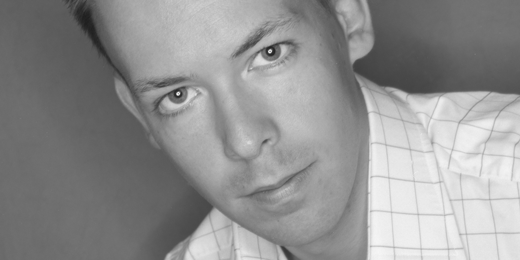 The ¨Cello-Fantasie¨ was premiered on Feb. 8th during a festival in the Turkku Cathedral by the young Finnish cellist, Samuli Peltonen, who won the 1st prize in the Penderecki Competition in Warszaw, 2008.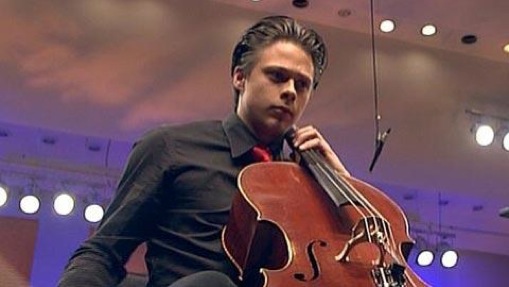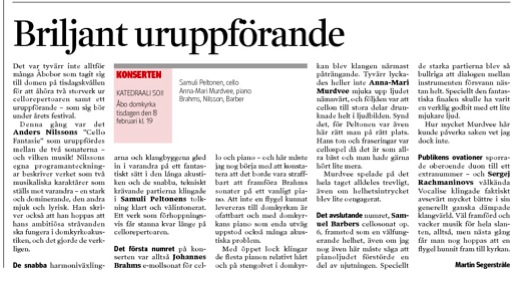 From the daily newspaper ¨Åbo Underrättelser¨:
¨Brilliant premiere
This time it was Anders Nilsson ¨ Cello Fantasie °, which was first performed between the two sonatas - and what music! Nilsson's own program notes describing the work as two musical characters against each other - a strong dominant, the other soft and lyrical. He also writes that he hopes his ambitious aspirations to work in the cathedral acoustics, and they did indeed.
The rapid fluctuations in harmony and timbre builds slid into each other in an amazing way in the long acoustics and the fast, technically demanding parties rang in Samuli Peltonen's interpretation clearly and welltuned. A work that hopefully will stick around long on the cello repertoire.¨


¨KRASCH!¨ f. saxophone quartet, six percussionists and tape to be perormed by the av U.S. Marine Band in Washington DC , Jan. 16th 2011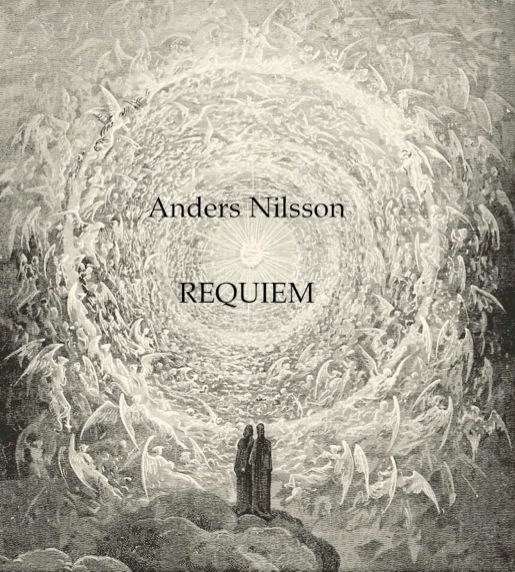 WORLD PREMIERE!
Requiem was premiered in its completed form, on Nov. 18th in Uppsala Concert Hall, and Nov. 20th in St. Jacob's Church in Stockholm, by Olle
Persson, baritone; the Choirs of St. Jacobs and St. Clara's churches (leader: Gary Graden); Uppsala Chamber Orchestra, conductor Paul Mägi. It was well received by a moved audience who gave their standing ovations.

Concerto Grosso I for saxophone quartet and orchestra (1995) - one of the most performed pieces - was given its U.S. premiére during the Hot Springs Music Festival. The Festival Symphony Orchestra and The Mana Saxophone Quartet performed it on June 6th.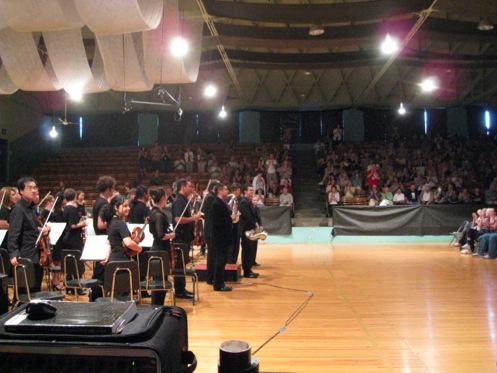 New midisimulation to listen to: Concerto for marimba and orchestra

String Quartets Nos.1 & 2 published in October 2009 by The Swedish Art Music Society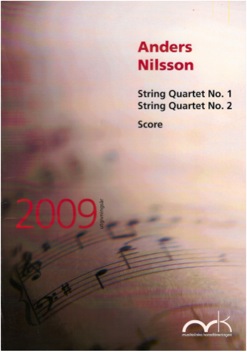 Yet another work for choir, this time a cappella, is finished. It is a commission from the famous Eric Ericsson's Chamber Choir, set to poems by Goethe, ¨Urworte, Orphisch¨ in german. The piece will be premiered on April 24th at the Concert Hall in Stockholm. Read more about it at www.eekk.se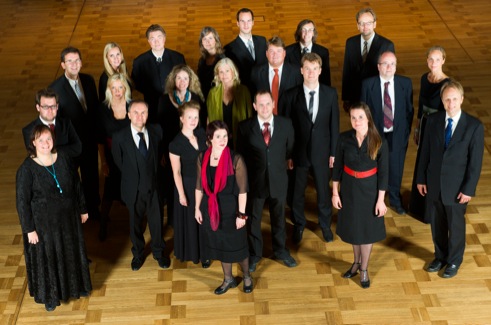 At present working on a commission for the choir Allmänna Sången for its 175th anniversary recently, which will be premiered at March 5 2009 by the Uppsala Chamber Orchestra, cond. by Cecilia Rydinger Alin. Soloist. Olle Persson (Baritone). It is the first half of a Requiem, in remembrance of a close friend last year who died last year.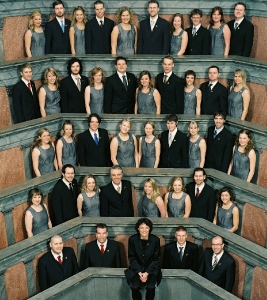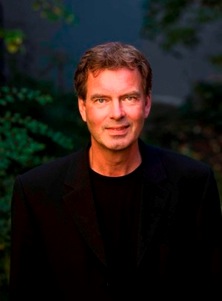 COMPOSERS WEEKEND FESTIVAL AT THE CONCERT HALL IN STOCKHOLM, APRIL 24-27 WITH TWO WORLD PREMIÈRES
The upcoming composers weekend-festival in April will be an event where three world premières will take place. ¨Zarah-suite¨, a orchestral piece commissioned by the Philharmonic based upon music from the successfull opera ¨Zarah. A work for saxophone quartet, ¨Phonetasy¨, premièred by the saxophone quartet, Rollin' Phones, who will also perform Concerto grosso I. ¨Ballade¨ for english horn and piano, commissioned and premièred by Helén Jahren and Martin Sturfält, who will also be the soloist in the Piano concerto. For the first time in Stockholm ¨Lamento¨ for organ, flute and cello, will be preformed. It was a commission and was premièred during the Oistrach-festival in Pärnu, Estonia, in remebrance the first decade since the catastrophe and loss of m/s Estonia and the victims in memoriam.
Other participating musicians and ensembles during this event will be the Tale String quartet; Katarina Böhm (mezzosoprano), Per Lundberg, piano; Hermann Stefánsson klarinett, ....., flute; Jan Risberg, conductor; Erik Lundkvist, organ; and the Royal Philharmonic Orchestra, conducted by Petter Sundkvist.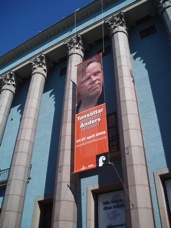 The song cycle ¨Jordens drömmar gröna¨ ( The green dreams of Earth), for baritone and orchestra, commissioned by the Uppsala Chamber Orchestra for the 300 anniversary of the birth of Carl von Linné premiered. The songs are based on poems by Torsten Pettersson, which reflects the life of Linné during the different stages. First performance was on 26th of April -07 at the Uppsala university auditorium, together with Mahler's first symphony, performed by the Uppsala Chamber Orchestra, conductor Paul Mägi, and John Erik Eleby, baritone.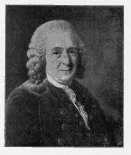 30.3.2006 Just finished a new opera, ¨Zarah¨, in two acts with a libretto, written by Claes Fellbom. It is about the famous swedish artist, Zarah Leander, who made a tremendeous career as a grammophone artist and as a actor in Germany, during the Nazi regime.
The opera is commissioned by the Folkoperan in Stockholm, with funds from the National Board of Culture in Sweden. It will be premiered 23 September 2007 at Folkoperan in Stockholm. More details to be followed...